WEBSITE
Shiny on the outside
Pattern redesigned the Manitoba Hockey Hall of Fame website so it is on brand, with an updated look and purpose-driven visitor experience. Visitors can now easily explore the players, teams, coaches, referees and builders that make up Manitoba's rich hockey heritage.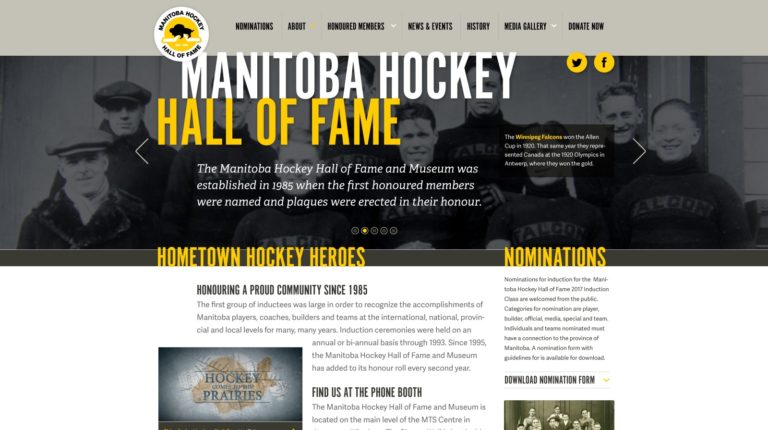 Talking with the greats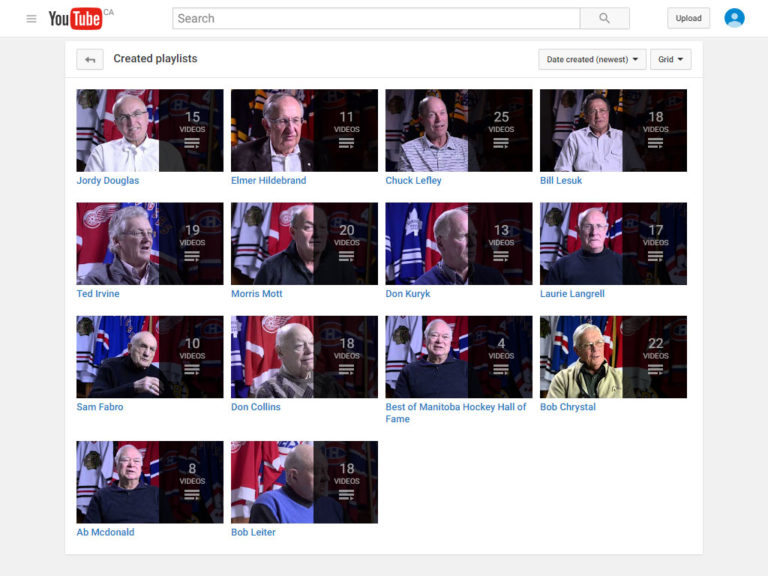 Stories from inside the locker room
Pattern's boardroom was transformed into an interview studio, complete with signed jerseys from Nicklas Lidtsrom, Bobby Hull, Jean Beliveau, Andy Bathgate, Pete Stemkowski and Brad Park.
We captured firsthand accounts from Manitoba's hockey greats and their rise to success through oral histories. The result was the kind of stories that can usually only be found within the locker room. 200+ high-quality picture and audio videos can be explored on the Manitoba Hockey Hall of Fame YouTube channel.

VIDEO DOCUMENTARY
Manitoba's history of hockey
Pattern put our audio visual production expertise to work in creating Hockey, Manitoba Style, a documentary that takes the viewer through the game's beginnings and rapid growth on the prairies and Manitoba's rise to the top of the sport.
MTS CENTRE MEMORIAL
Dropping the gloves to fight overseas
A video memorial at MTS Centre honouring the many Manitoban hockey players who left the game to fight for our country in the First and Second World Wars.
Pattern used 3D parallax and 2D imagery to attract attention with interesting visuals and solved many challenges along the way including projector location, network access and skewed walls to execute this project flawlessly.